Costa Rica Banking System (how to open a bank account)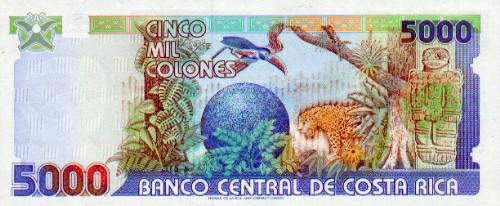 If you are planning to live or do business in Costa Rica or you are already established in the beautiful country and for this reason you need a bank account, the few lines here is written to help you figure out how to open a Bank account in Costa Rica.
Are you a legal resident holding a valid residency status in Costa Rica? If yes, then you should be allowed to open an account in Costa Rica, well if you do not have legal residency status approved, then opening a bank account in Costa Rica would depend onthe bank. In Costa Rica, some Banks do not open bank accounts for individuals without valid residency status.
Costa Rica possess two types of banks: The government owned state banks and the privately owned banks.
To open an individual account, the required document varies depending on the bank.   Most of the Banks will require you to provide at least the following documents:
1. Copy of your utility bill.
2 Copy of your passport or residency card.
3. Reference letter from your current bank.
4. Tax return (required by some private banks).
5. Know Your Customer Form (all banks require this). 
6. Reference letter from account holder (required by few banks).
7. 12 months of banking statements (required by few banks).
8. Copy of the deed of property (required by few banks).
To open a corporation Bank account, the documents listed below will be required in addition to the ones listed above:
1. Corporate Standing Certificate.
2. Certified Public Account statement of income or projected income.
3. Certification of disclosure of shareholders of the corporation.
4. Copy of the bylaws of the corporation.
5. Cash Flow Statement signed by Corporate Officer and C.P.A.  (required by few banks)
To enable you complete this process endeavor to show up with all the required documents to avoid any form of delay.  The banking system is strict with document scrutiny and will not open your account if any of the requested documents are missing.